Coachella is an annual music and arts festival that takes place in the California desert near Indio, California, in the United States. The festival was first held in 1999 and has since grown into one of the largest and most popular music festivals in the world, attracting tens of thousands of attendees each year. The festival features multiple stages and tents with a diverse lineup of musical acts, including rock, hip-hop, electronic dance music, and more. In addition to music, Coachella also features art installations, food vendors, and other cultural activities.
Coachella typically takes place over two weekends in April, with the same lineup of performers playing both weekends. The festival has become known not just for the music, but for its fashion and celebrity attendees as well. Many people consider Coachella to be a cultural phenomenon and a must-attend event for music and art lovers.
how many people attend coachella?
The attendance of the Coachella Valley Music and Arts Festival varies from year to year. The festival takes place over two weekends in April and typically attracts a large number of attendees, including music fans, celebrities, and influencers.
In 2019, the most recent year before the COVID-19 pandemic caused the festival to be canceled, the attendance for each weekend was around 99,000 people per day, according to Billboard. This means that the total attendance for the festival was around 198,000 people over the two weekends.
It's worth noting that the festival may have different attendance numbers in the future, and it's unclear how the pandemic will affect the festival's attendance in the coming years.
 Here are some general steps on how to go to Coachella
Purchase Tickets
You can buy tickets to Coachella online through the official website or from authorized ticket resellers. Be sure to buy your tickets as soon as possible, as they tend to sell out quickly.
Plan Your Travel
Indio is located about 130 miles east of Los Angeles, and about 30 miles southeast of Palm Springs. You can travel to Coachella by car, bus, or shuttle. If you're flying in, the nearest major airports are Los Angeles International Airport (LAX) and Palm Springs International Airport (PSP).
Book Accommodations
If you're not camping on-site, you'll need to book your accommodations in advance. There are many hotels and vacation rentals available in the surrounding areas. Keep in mind that accommodations tend to fill up quickly during the festival, so it's best to book early.
Plan Your Festival Experience
Coachella is a multi-day event, so it's important to plan your schedule in advance. There are multiple stages and acts happening simultaneously, so it's a good idea to prioritize which acts you want to see the most.
Prepare for the Elements
Coachella is held in the desert, so it can be extremely hot during the day and chilly at night. Be sure to bring sunscreen, a hat, and plenty of water, as well as warm clothing for the evenings.
Enjoy the Festival
Finally, just relax and have fun! Coachella is a unique and exciting experience, and there's no shortage of music, art, and good vibes to be had.
How to Get Coachella Tickets?
If you're interested in attending the festival, you can follow these steps to try to get Coachella tickets:
Visit the official Coachella Website
Go to the official website for the festival at coachella.com. You can find all the information you need about the festival, including ticket sales and pricing.
Create an Account
If you don't already have one, create an account on the Coachella website. This will make it easier to purchase tickets when they become available.
Know when tickets go on sale
Coachella tickets typically go on sale in January, although the exact date can vary from year to year. Keep an eye on the official website and social media accounts for updates on when tickets will be available.
Decide which ticket you want
Coachella offers several different ticket types, including general admission, VIP, and camping passes. Decide which one is right for you and be prepared to purchase it as soon as tickets go on sale.
Purchase your Tickets
When tickets go on sale, visit the Coachella website and log in to your account. Follow the instructions to purchase your tickets, making sure to enter all the necessary information accurately. Be prepared for the tickets to sell out quickly, so act fast when they become available.
Keep your tickets Safe
After purchasing your tickets, be sure to keep them in a safe place. You'll need to bring them with you to the festival to gain entry.
How much is Coachella Ticket
The cost of Coachella tickets varies depending on the type of ticket and the time of purchase. In the past, general admission tickets have ranged from around $400 to $500 for a three-day pass. However, prices may fluctuate from year to year, and VIP tickets or other packages may be available at higher prices.
when does coachella lineup come out?
The Coachella lineup typically comes out in January, a few months before the festival, which is typically held in April. However, it's important to note that the exact release date can vary from year to year and there may be some variations in the timing due to unexpected circumstances, such as the ongoing COVID-19 pandemic. It's best to keep an eye on Coachella's official website and social media accounts for the latest updates and announcements regarding the lineup release date.
who performed at coachella?
Coachella is an annual music and arts festival that features a diverse range of musical genres and performers. Over the years, many famous artists and bands have performed at Coachella, including:
Beyoncé
Radiohead
Lady Gaga
Kendrick Lamar
Arctic Monkeys
Tame Impala
Billie Eilish
The Weeknd
Rage Against the Machine
Outkast
Daft Punk
LCD Soundsystem
Calvin Harris
Guns N' Roses
This is just a small selection of the many talented performers who have graced the stages at Coachella over the years.
what to wear to coachella?
Coachella is a music and arts festival known for its bohemian and eclectic fashion style. Here are some tips on what to wear to Coachella
Comfortable Shoes
You'll be walking and standing for long hours, so it's important to wear comfortable shoes. Sneakers, sandals, or boots are all good options.
Lightweight Clothing
Since the festival takes place in the desert, it can get very hot during the day. Light, breathable clothing such as flowy dresses, shorts, tank tops, and crop tops are great choices. May this selective clothes for Coachella help you to select.
Accessories
Accessorize your outfit with sunglasses, hats, bandanas, and jewelry. These items not only add style to your outfit, but they can also protect you from the sun.
Layers
While it can be hot during the day, it can get chilly at night, so it's a good idea to bring a light jacket, cardigan, or sweater to layer over your outfit.
Bohemian Style
Coachella is known for its bohemian style, so don't be afraid to wear flowy maxi dresses, fringed vests, flower crowns, and tribal prints.
Bright colors and patterns
Coachella is a colorful and vibrant festival, so feel free to wear bold colors and patterns to stand out from the crowd.
Remember to wear what makes you feel comfortable and confident, and most importantly, have fun and enjoy the festival!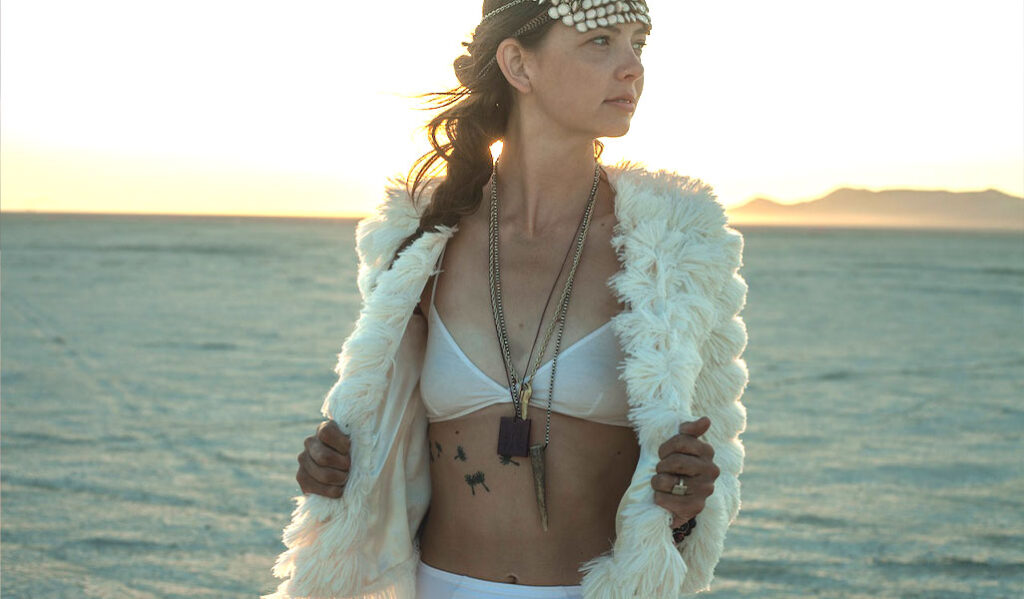 what to pack for coachella?
Coachella is an outdoor music and arts festival, so it's important to pack accordingly for the desert climate and to be prepared for a wide range of activities. Here are some essential items to consider packing for Coachella:
Sunscreen
The desert sun can be intense, so bring a high-SPF sunscreen to protect your skin.
Hat
A hat can help shield your face and head from the sun.
Sunglasses
Protect your eyes from the bright sun with a good pair of sunglasses.
Light, comfortable clothing
The temperature can fluctuate throughout the day, so pack a variety of lightweight, breathable clothes. You may also want to pack layers for the cooler evenings.
Comfortable shoes
You'll be doing a lot of walking and standing, so comfortable shoes are a must. Sneakers, sandals, or boots are all good choices.
Reusable water bottle
Staying hydrated is key in the desert, so bring a reusable water bottle that you can refill throughout the day.
Carry Cash
Not all vendors accept credit cards, so it's a good idea to bring cash for food, drinks, and merchandise.
Portable phone charger
Your phone is likely to die quickly, so bring a portable phone charger to keep your phone charged and ready.
Small backpack or bag
A small backpack or bag can hold all of your essentials and make it easier to navigate the festival.
Bandana or scarf
The dust and wind can make it difficult to breathe, so bring a bandana or scarf to cover your mouth and nose if needed.
Remember to check the festival guidelines for any items that may be prohibited, and be prepared for the weather by checking the forecast before you go. Have a great time at Coachella!