Shopping for unstitch clothes is always a challenge in Pakistan because it is very difficult to find quality in the market. To cover this quality clothes gap in the market, Fabrich a well know brand by manufacturer introducing the best quality fabric with a premium and luxury feel to make your unstitched clothes shopping more easy.
Fabrich is an online store specializing in men's and women's unstitched fabric at rich quality and reasonable prices. This clothing brand is covering all types of fabric from plain suits to wedding suits, embroidered, Signature Needle & Craft fabric suits, and basic to premium quality clothes like Super Soft, Luxury Cotton Lawn, Plain Fine, Luxury Wash n Wear, Premium Wash n Wear, Basic Wash n Wear, Monochrome, Premium Spark, Cotton, Cotton Satin, 100% Fine Cotton, Zouq Cotton, Melange Cotton, Mizaaj Latha.
All we see Fabrich can be your next destination for your unstitched clothes need and you can shop online from Fabrich Store they deliver all across Pakistan within 2 to 3 days after placing an order. If we talk about fabric quality review, we personally review their fabric and the quality was very rich. We hope you will also like the quality and stuff of Fabrich.
10 Top Selling Summer Articles by Fabrich
Fabrich adds new arrival fabric collections on every occasion & season. Fabrcih said their some of the article was in hot selling this summer. We have mentioned these articles you may like.
1- Needle & Craft Fabric Fine Cotton Embroidered Suit
This brown suit is specially prepared with Needle & Craftwork on 100% fine cotton to make your summer luxurious, perfect for wedding suits and events wear.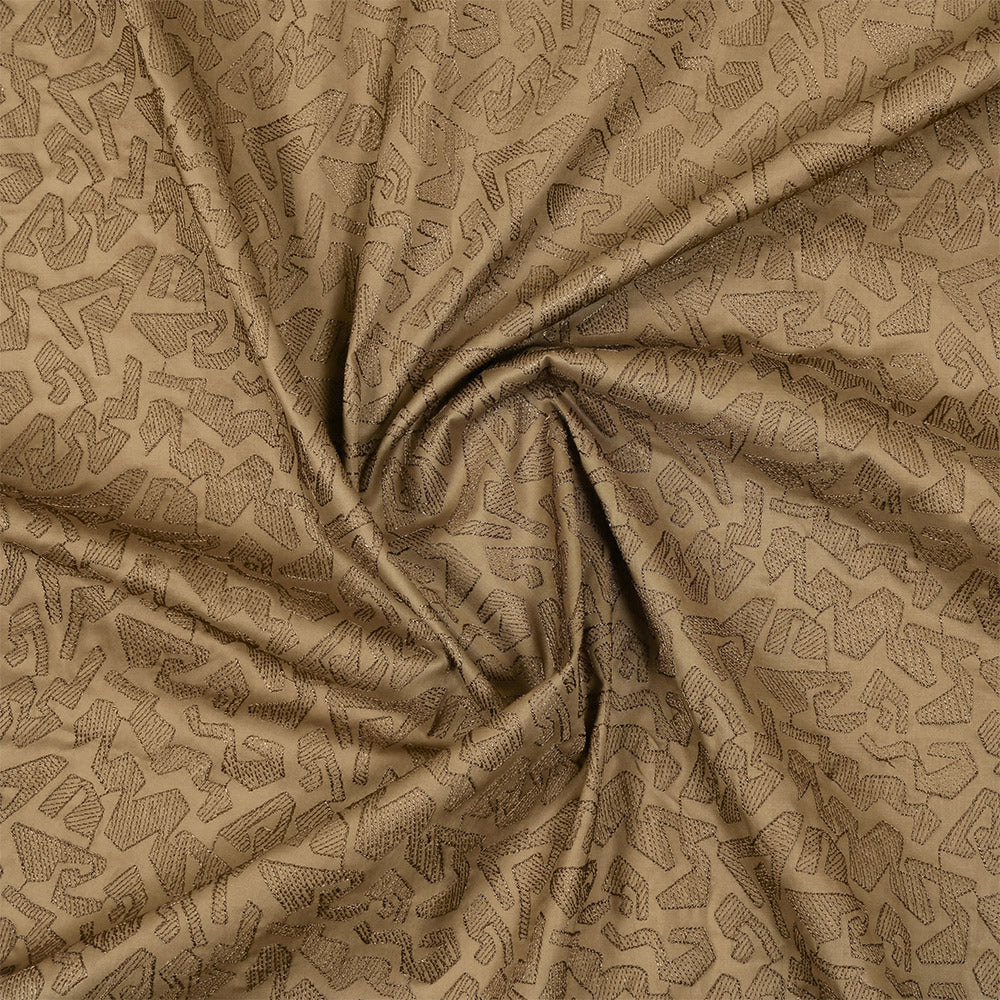 2- Premium Fabric Embroidered Suit
This wrinkles premium wash-n-wear fabric is perfect for summer to feel luxurious in your daily wear classic dressing.
3- Navy Blue Embroidered suit for Men
This machine-embroidered navy blue suit for men is specially designed for traditional occasions like Eid, weddings, and other family events in Pakistan.
4- Finest Quality Cotton Lawn Suit For Men
This finest quality cotton lawn fabric is specially designed for summer hot weather. This lightweight cotton suit is perfect for a classic daily wear dress.
Also Read >> Top 10 Womens Clothing Brands in Pakistan
5- Premium Textured Rod-Cotton 
This hard feel Textured Zouq Cotton gives a luxurious feel and makes you stand in the crowd.
6- Melange Cotton Fabric for Men
This lightweight texture melange cotton fabric is suitable for summer daily wear fashion. Kameez Shalwar of this fabric has grace in all shades and colors.
7- Embroidered Cotton Fabric Kurta Shalwar for Men
Embroidery adds a glance to the kurta and cotton is the basic need of summer, Fabrich mix these both for you to give you an elegant lifestyle. Shop premium quality clothes for men kurta.
8- Luxury Wash N Wear Fabric for Men
This Premium wash n wear wrinkles fabric is timeless fashion and suitable as daily wear classic dress.
9- Premium Embroidered Soft Finish Fabric
This Soft finish fabric is the most selling item this summer due to its soft and luxurious feel that makes it rich in quality and look. Premium needle & craft embroidered soft finish fabric for men is available for online shopping at Fabrich.
10-  Signature Wash N Wear Fabric For Men
This is most graceful clothing collection in men unstitched fabric range by Fabrich. Feel the look and luxury in this summer wrinkles fabric for men.
Overall we see Fabrich as the best fabric store in Pakistan that have all type of plain and embroidered clothes to fulfill your need according to traditional events and seasons that occurs in Pakistan and keep your style updated with trendy collections of premium fabric that is rich in quality and luxurious in feel.
Also Read >> Top 10 Men Clothing Brands In Pakistan
To know more about men's clothing and famous fabric brands in Pakistan follow The Fashion Junction Blog. We will keep you updated about the trust and worthiness of clothing brands in Pakistan and Internationally.
Don't forget to share our blog with friends and family if you like our efforts.