Pakistani ethnic wear dresses are always a favorite style for everyone. Pakistani kurta is one of the most wearing traditional dress for parties wedding and many other events with pajama and shalwar. Pakistani kurta is easy to dress and quick style with a traditional dressing touch.
Teenagers, especially boys, today have many ethnic wear choices like kurta pajama  and shalwar kameez for weddings and parties. You can find many designs, colors, fabrics and special patterns in kurta suits for your little boys.
A Pakistani kurta is more like a shirt in long length, boys kurta designs are very popular in Pakistani in different designs, like neckline embroidered kurta, plain kurta, printed kurta, trimmed style kurta, and many more. We have added new latest style boys kurta designs usually peoples like to dress for cute little boys and teenage boys.
Top Trending new boys kurta design in 2023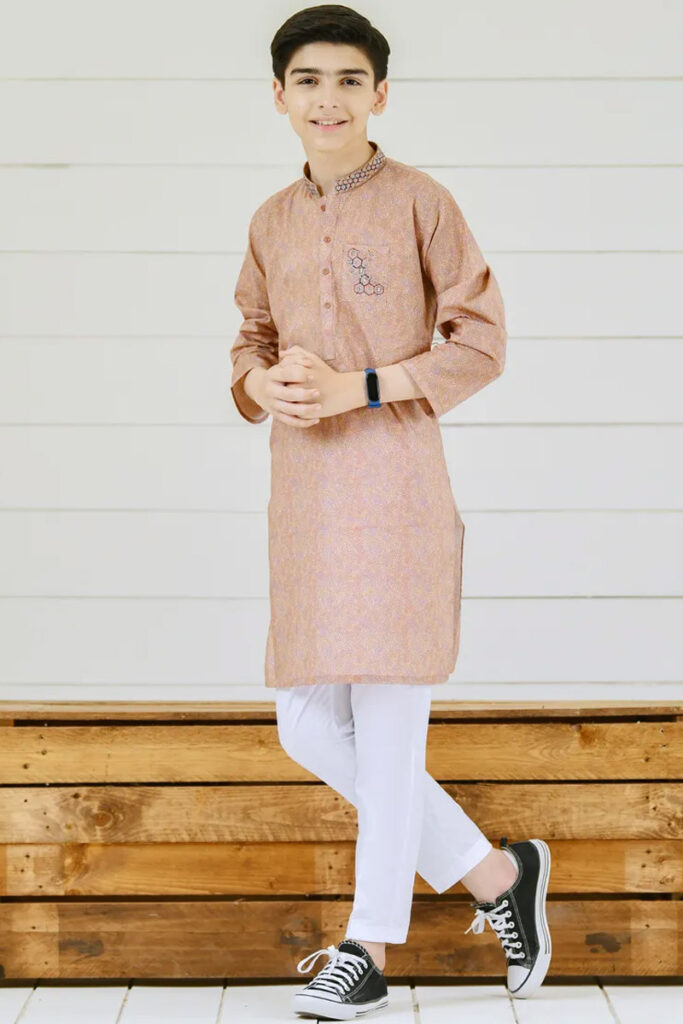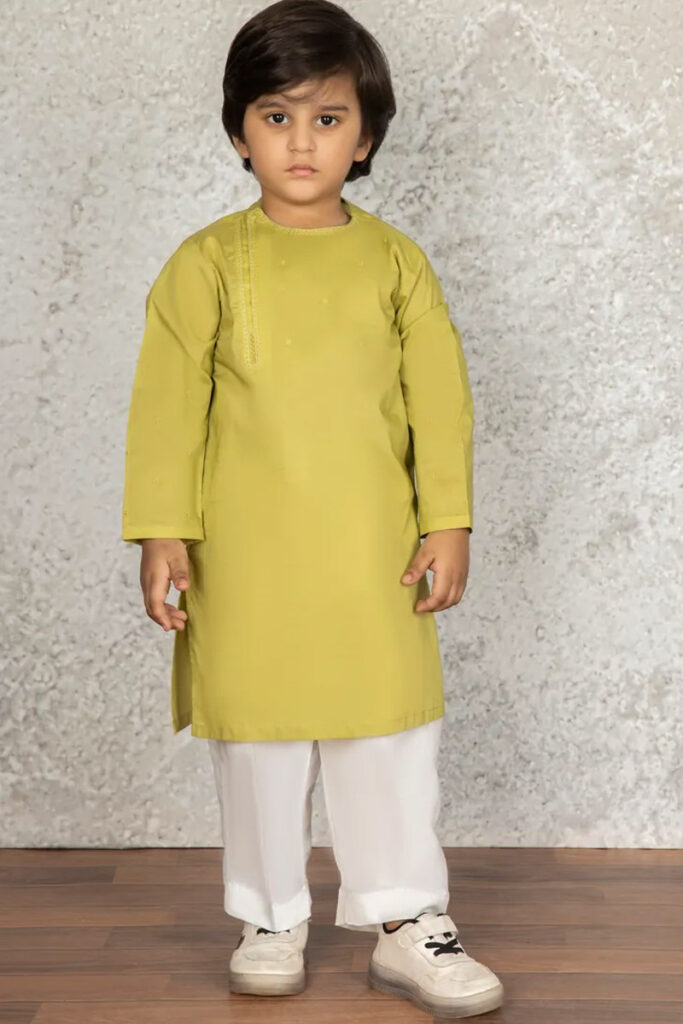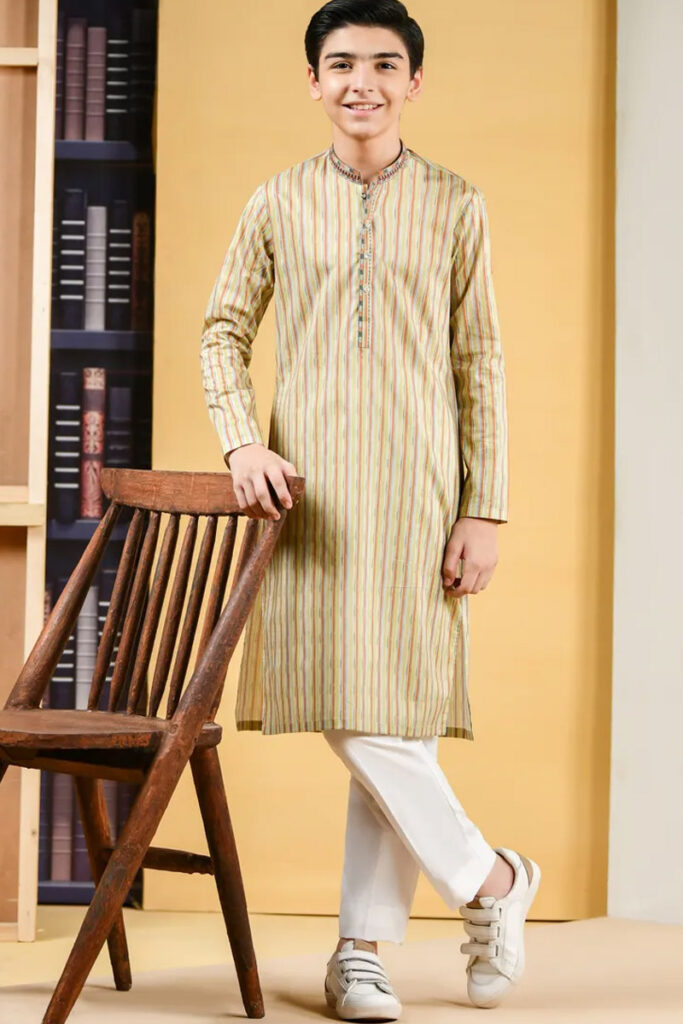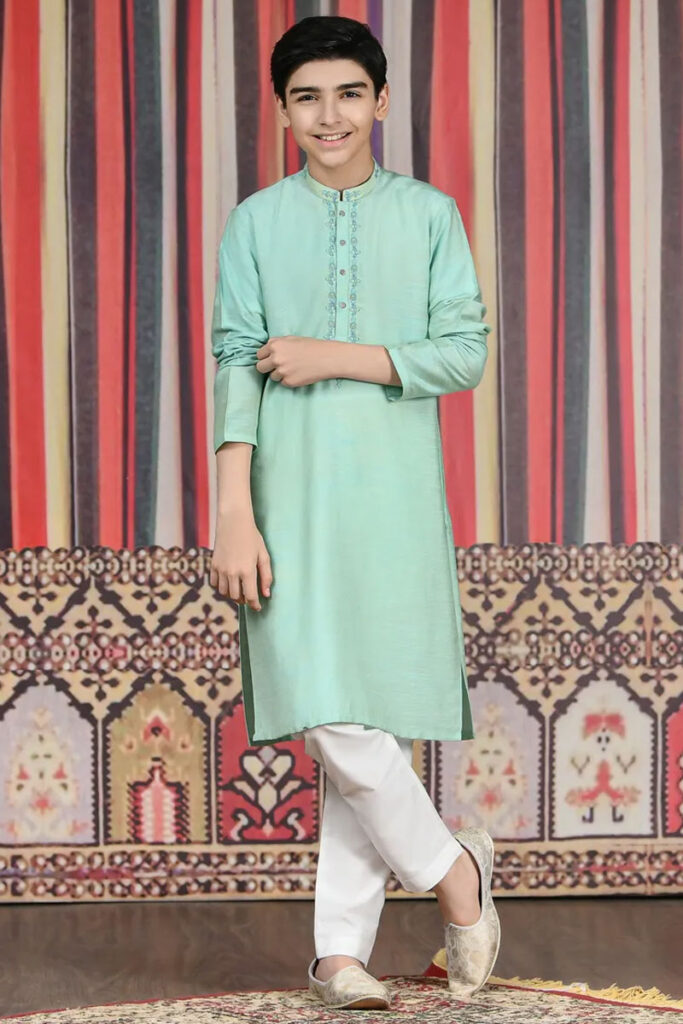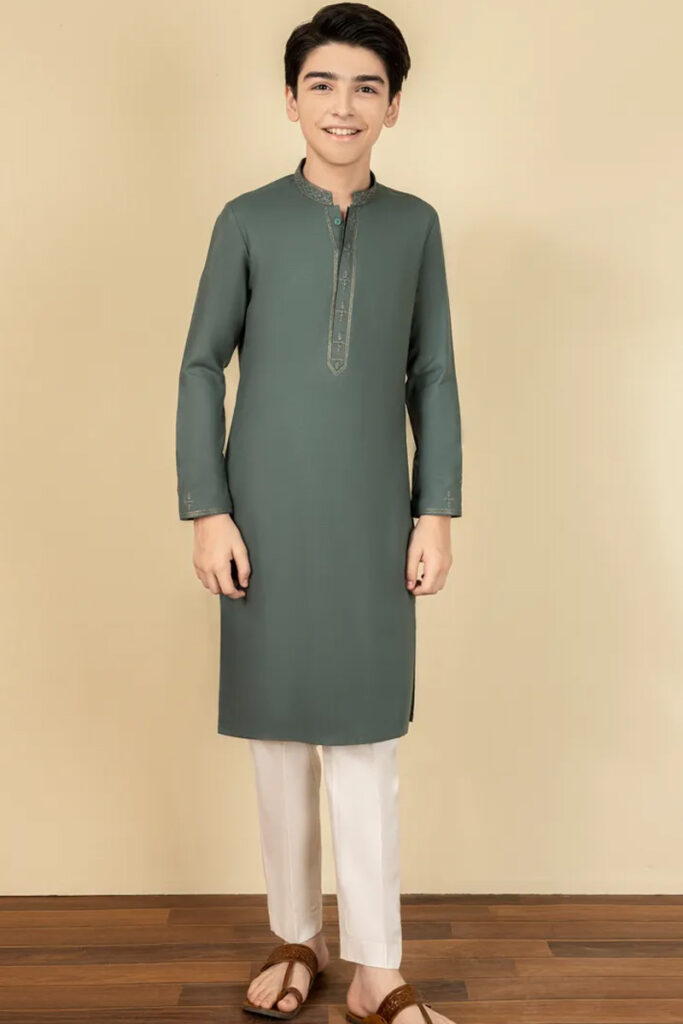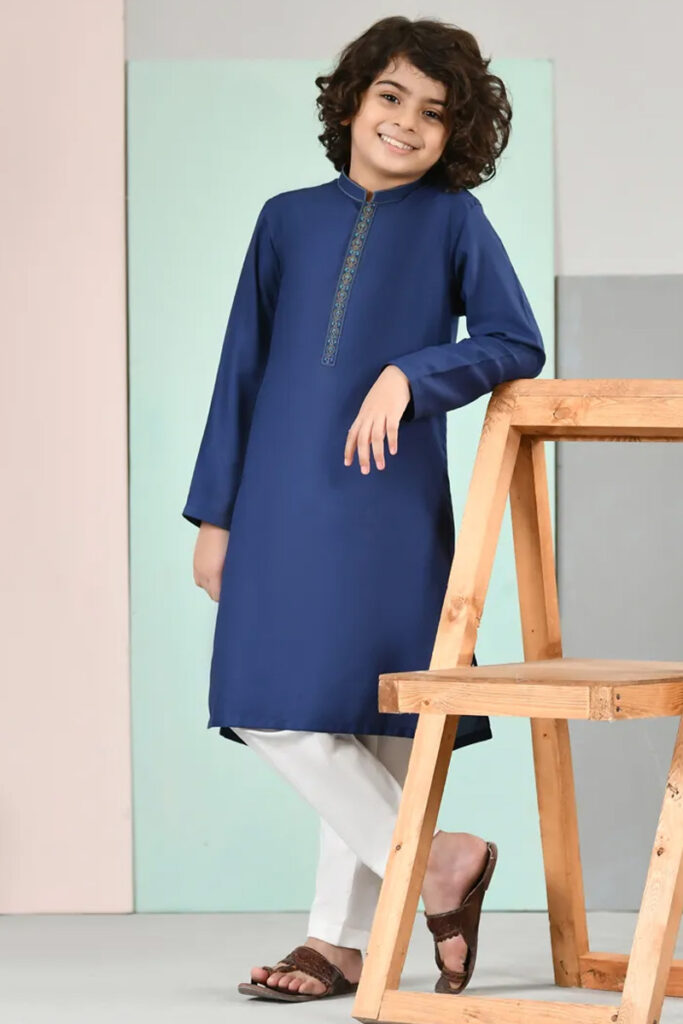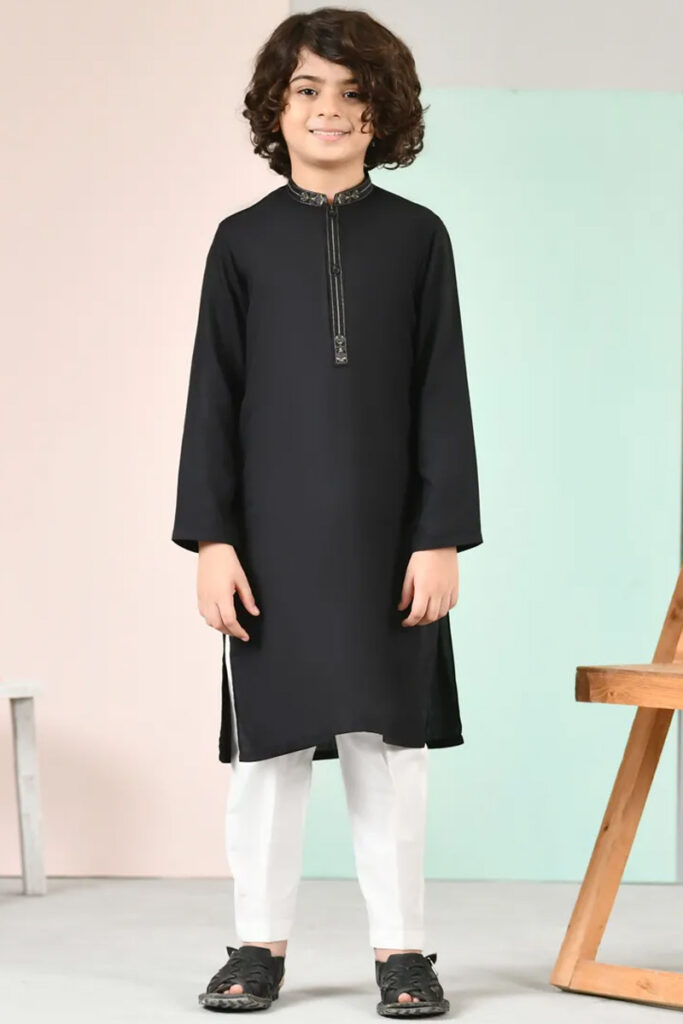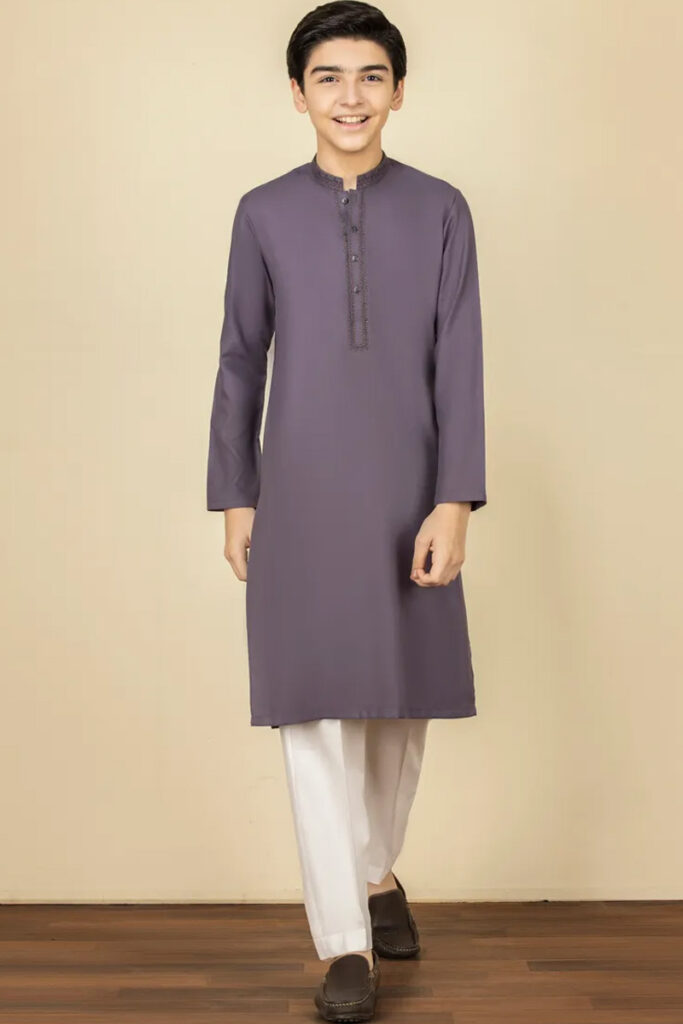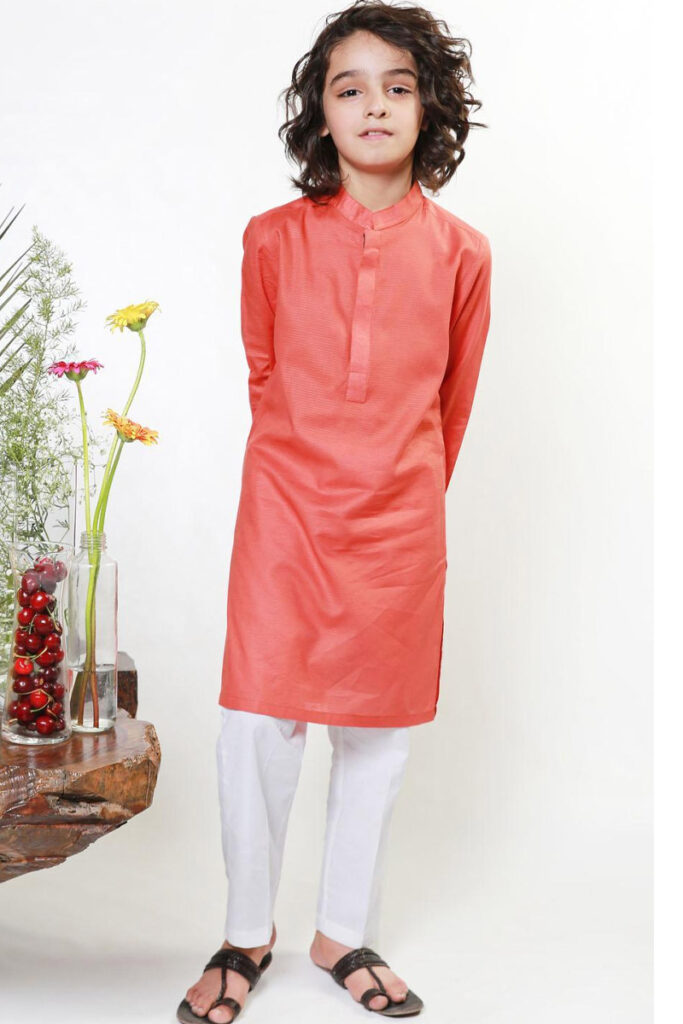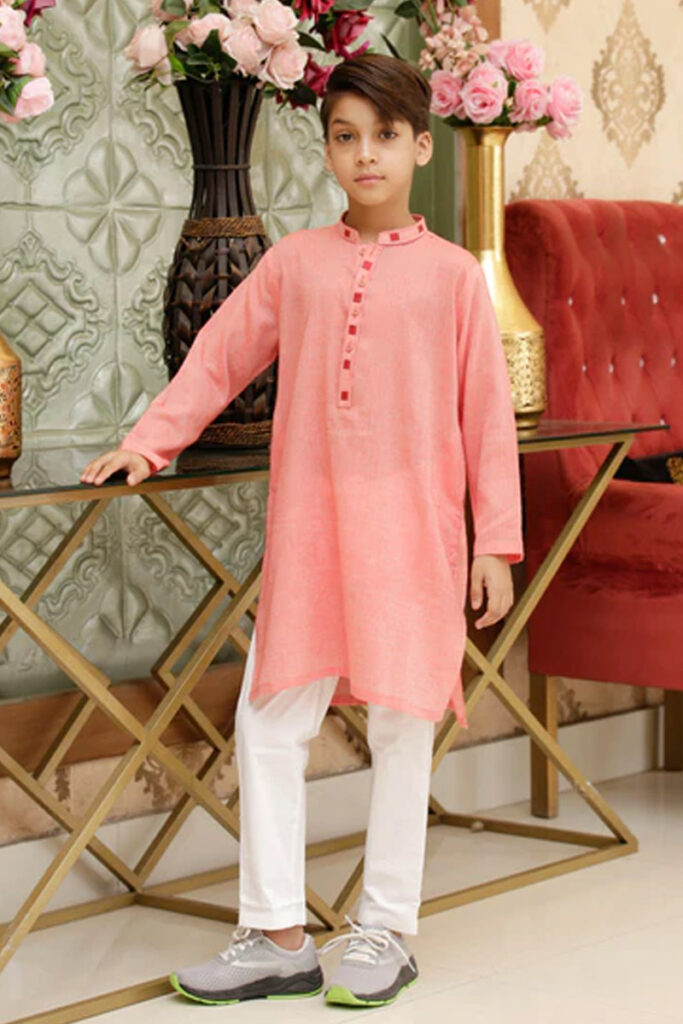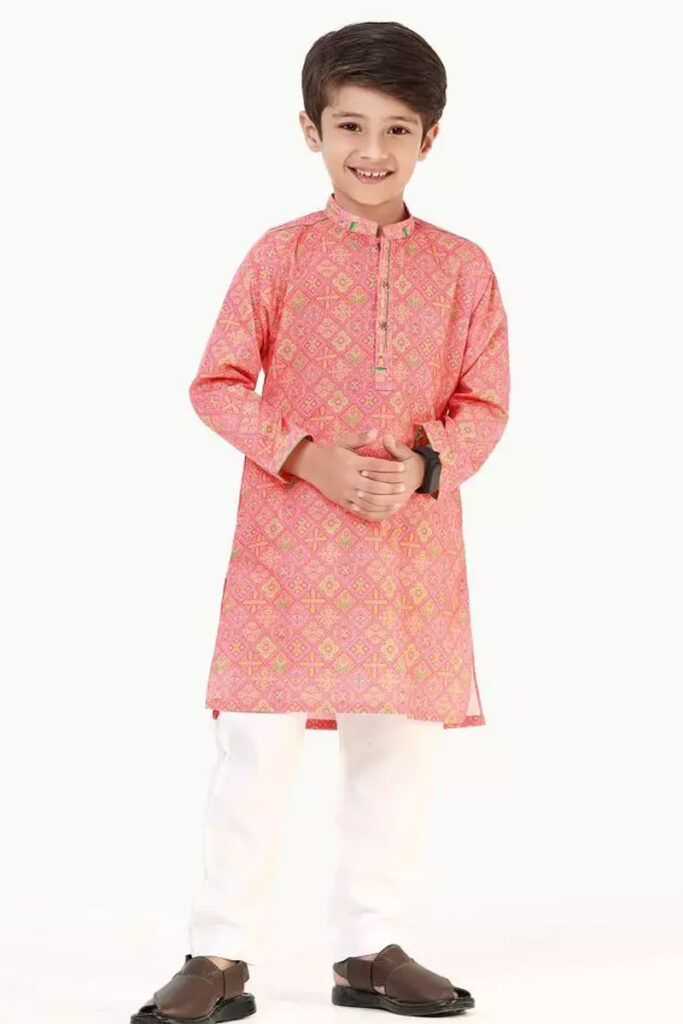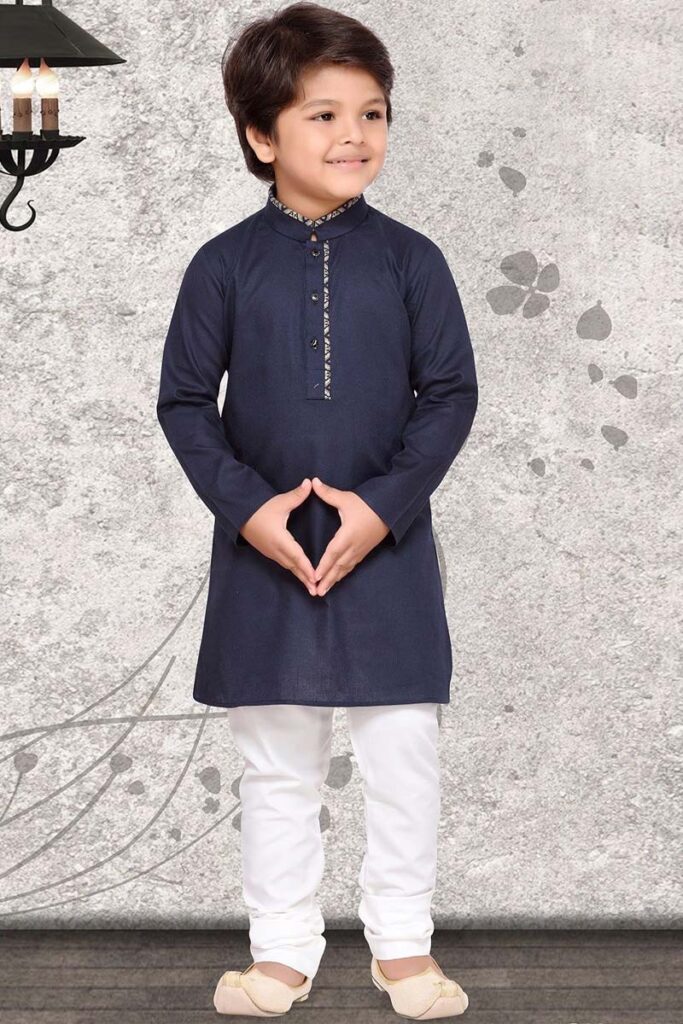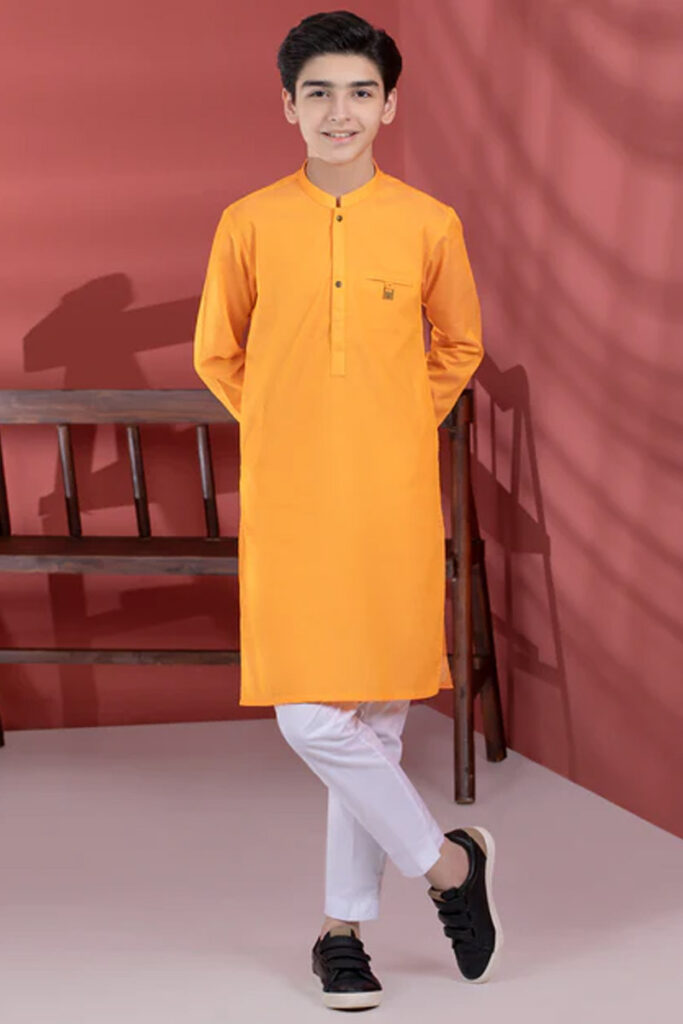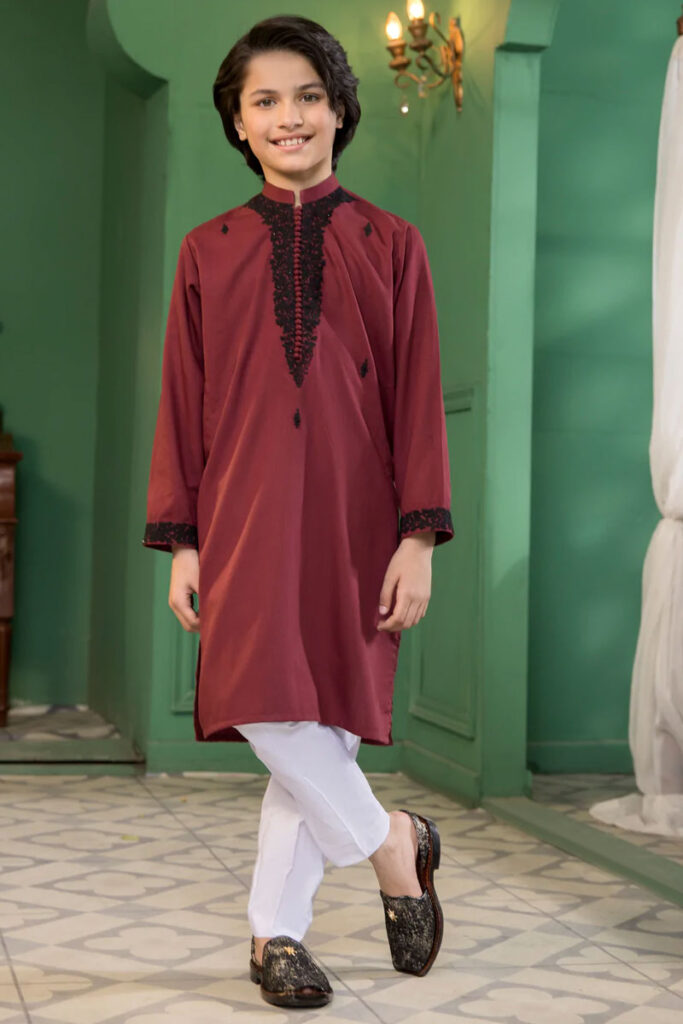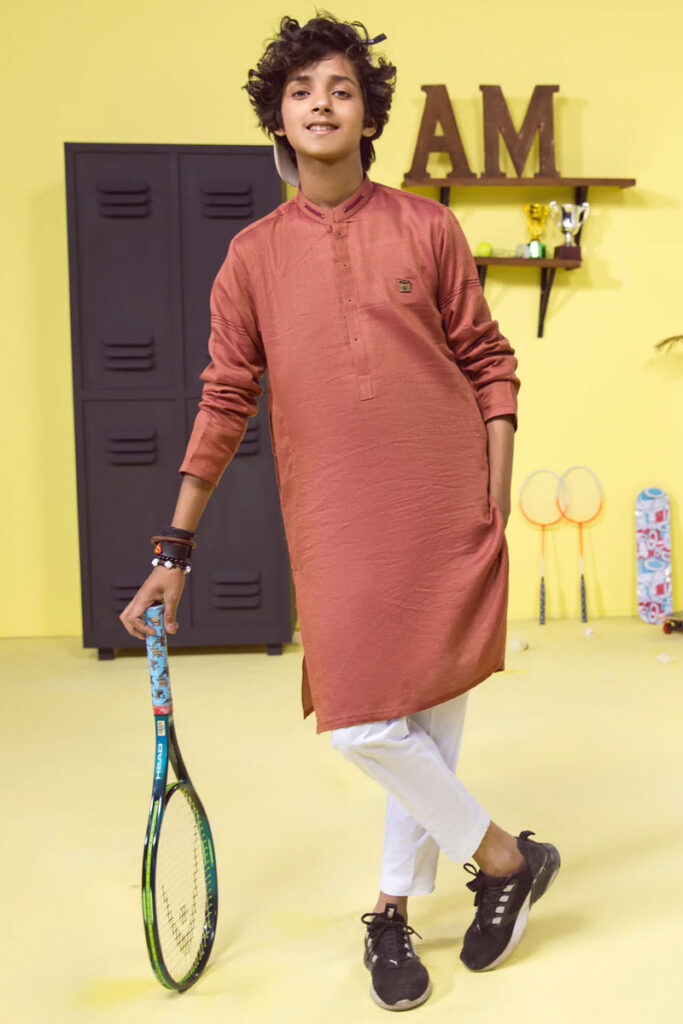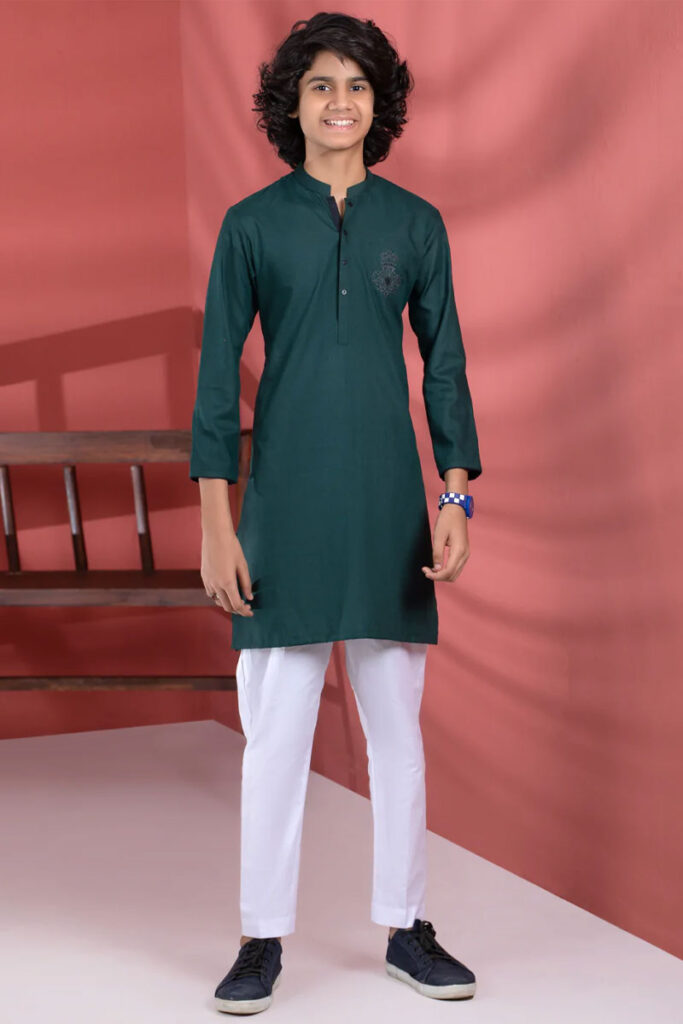 Kurta is traditional dress of Pakistani boys. It is the most wearable dress at religious events like Eid. Boys kurta is also key dressing for traditional wedding events in Pakistan. Many types and designs of kurta are popular in Pakistan.
We find some famous designs of boys kurtas.
Plain Kurta
Plain kurta is in solid color and have plain fabric, many colors and design options are available in plain kurtas. Plain kurta is suitable for many occasion, and can be paired with different types of Pajamas and shoes.
Embroidered Kurta
Embroidered kurtas are very popular for Eid, wedding and other family events. Many types of embroidery are most liked for kurta like, neckline embroidery, all over embroidery, and many other options are available.
Printed Kurta
Printed kurtas are fashionable due to the various unique designs of prints on it. Printed Kurtas can be worn with favor bottom pajama or shalwar.
Denim Kurta
Denim kurtas are modern and stylish option for boys who want to add western touch to their traditional attire. Jeans or chinos as a bottom with denim kurta is perfect option for a casual look.
Pathani Kurta
Pathani kurta is traditional style from the North-West region of Pakistan. Pathani kurtas have a loose fit and a collarless neckline, giving it a casual look that can be worn for both formal and casual events.
Sherwani Kurta
Sherwani kurta is perfect choice for weddings and other special events or parties. Sherwani kurta have long length and have various designs.
We have mentioned and show some most trending Pakistani boys kurta designs. There are many other styles and variations available for different occasions. As a traditional dress od Pakistan kurta is one of the modern and stylish dress.